Our staff's commitment to you
Our staff is committed to providing support, compassion, information, and direction as needed to all members of our community, their families, and friends who are dealing with loss and grief.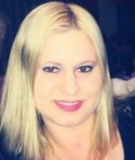 CRYSTAL VINOGRADOV
Licensed Funeral Director
Crystal Vinogradov, Licensed Funeral Director. She was an all american athlete while attending Council Rock High School North. She was four time Junior Olympic swimmer. She was a long time swim coach and official . She attended Rider University where she majored in Psychology. She is a graduate of Northampton Mortuary School . She is a Certified Recovery Specialist and Mental Health Counselor. She is currently a member of St John Bosco and was formerly a member of St. Andrews of Newtown. She is currently the Public Relations Director of the local Rotary . She is a animal lover and helps rescue local animals for the SPCA.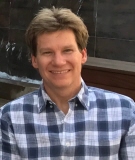 Joseph H. Baskwill
Owner
joseph@baskwill.com
Joseph H. Baskwill, Supervisor. Licensed for over 20 years. He is a graduate of Lynn University. He is a lifetime member of Lehman Church. He is a supporter and advocate for Greyhound adoption. A long time car enthusiast, Joseph is the former chairman (2010 to 2016) of the annual Moonlight Memories Car Show. He enjoys mountain and trail treks, kayaking, basketball, golf, camping and travel.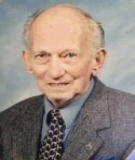 JAMES R. BASKWILL
Served the Montgomery and Bucks County communities for over 50 years and provided services to more than 5000 families. Graduate of Eckels College of Mortuary Science in 1949. Kiwanis Club of Hatboro Area life time member and past president. Navy League of the United States and past vice president. Served during WWII in the United State Army. Fresh air fund sponsor. Avid Greyhound adoption supporter and owner. Born and raised in Pen Argyl, PA.